Nagaland Tourism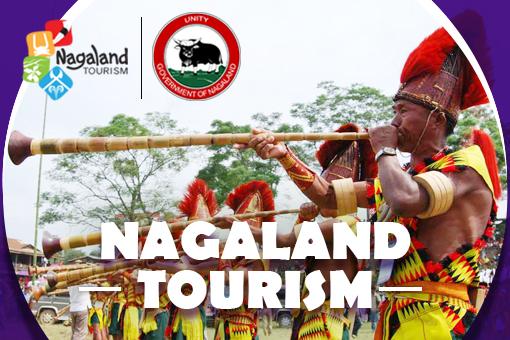 A land engulfed in mystery, inhabited by vibrant people zealously guarding their culture – dancers, warriors, head-hunters; mountains, valleys, forests – all these form the portrait of Nagaland the moment the word is uttered. But, from extreme mystery to hosting a globally famous cultural festival, Nagaland has come a long way over the years and etched a name for itself in the world's tourist destination map.
Nagaland came into being on 1st December, 1963 as the sixteenth state of the Indian Union with Kohima as her capital. With a geographical area of about 16,579 sq km, she shares her borders with Assam in the North and West, Myanmar and Arunachal Pradesh in the East and Manipur in the South. The topography of the state is nearly all hilly, the highest peak being Saramati (3841m) in the district of Kiphire. Many rivers cut through this mountainous terrain, like sharp swords slicing through rocks, the main ones being Dhansiri, Doyang, Dikhu, Milak, Tizu and Zungki.
The climate of Nagaland is nothing but perfect. With pleasant summers when temperatures do not average above 31o C and winters when they don't average below 4oC, the place is a 'perpetual holiday destination'.